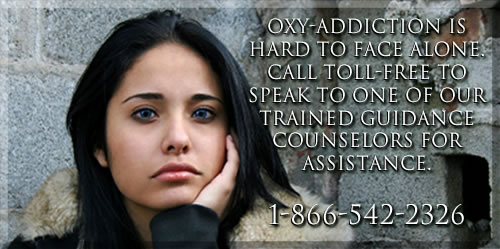 What is OxyContin?
What is OxyContin? OxyContin is a trade name for the drug oxycodone hydrochloride, or oxycodone HCL. Street names for Oxycodone include Oxy, O.C., Hillbilly heroin, Oxycotton, and Killer. This drug is a narcotic pain reliever prescribed for moderate to severe pain. Oxycodone hydrochloride is the active ingredient in OxyContin, manufactured by Purdue Pharma, L.P. OxyContin tablets are classified as an opioid analgesic and have been designated as a Schedule II controlled substance with an abuse liability similar to morphine. With opiate-like effects, this drug should be handled with care. It is also known to be habit-forming.
Oxycodone, the active ingredient in OxyContin, is a white, odorless crystalline powder derived from the opium alkaloid, thebaine. Inactive ingredients include ammonio methacrylate copolymer, hydroxypropyl methylcellulose, lactose, magnesium stearate, povidone, red iron oxide (20 mg strength tablet only), stearyl alcohol, talc, titanium dioxide, triacetin, yellow iron oxide (40 mg strength tablet only) , yellow iron oxide with FD&C blue No. 2 (80 mg strength tablet only).
Let's continue to answer the question, "What is OxyContin?" Like morphine and hydromorphone, OxyContin is used as an analgesic. It is effective orally and is marketed alone in 10, 20, 40, 80, and 160 mg controlled-release tablets (the tablet strengths indicate the amount of oxycodone per tablet as hydrochloride salt).
What is OxyContin and how does it work? OxyContin works by stimulating certain opioid receptors located throughout the central nervous system, in the brain, and along the spinal cord. When the oxycodone in the OxyContin tablet binds to the opioid receptors, a variety of physiologic responses can occur. These responses include pain relief, relaxation, slowed breathing, and euphoria. Typical side effects of OxyContin include constipation, somnolence, nausea, vomiting, pruritus, (itching) headache, dry mouth, sweating, and asthenia (weakness).
Less common but potentially hazardous effects include respiratory depression, altered mental state, and postural hypotension. Elderly patients are particularly susceptible to respiratory depression, particularly when OxyContin is used in conjunction with other central nervous system (CNS) depressant medications. OxyContin can cause severe hypotension and is risky for individuals whose ability to maintain blood pressure has been compromised. All effects are typical opioid side effects. Such effects are dose dependent, related to a patient's level of opioid tolerance, and specific to an individual's host factors.
What is OxyContin abuse? OxyContin tablets are only to be administered by swallowing the tablets whole. A number of other dangerous and potentially fatal means of administration are often employed by those seeking to increase the euphoria, by bypassing the time-release control mechanism. According to many experts, this hazardous and abusive means of ingestion creates an euphoric rush similar to heroin.
These potentially lethal ingestion practices include snorting, crushing, chewing, or injecting the dissolved product. This results in an uncontrolled delivery of the opioid and poses significant risks to the abuser that could result in overdose and death.
What is OxyContin and what are the abuse/addiction rates? OxyContin abuse and addiction rates have escalated over the last several years. Drug abuse treatment centers, law enforcement personnel, and health care professionals have reported a dramatic increase in the abuse of these sustained release products in Maine, Virginia, West Virginia, Ohio, Kentucky and Maryland. Recently, abuse has spread to other states such as Pennsylvania and Florida. The estimated numbers of emergency department (ED) episodes involving oxycodone were stable from 1990 through 1996. However, the number of ED episodes more than tripled from 1996 to 2000. There were 3,190 episodes in 1996 compared to 10,825 in 2000.